(informational only)
We are Proud Members of
Pet Sitters International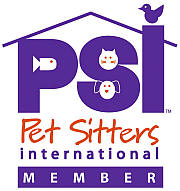 View our member listing here

For services in other locations
please visit PetSit.com.
We are Bonded, Insured and
Certified in Pet CPR and First Aid.

Client Testimonials
"I love it when Cuddles can take care of my cat when we travel." - Claire K.
"I have been using Cuddles for years and had nothing but wonderful experiences" - Melissa F.
"I'd rate Cuddles 10 stars!" - Suzannah C.
"Absolutely wonderful and highly recommended" - Jennifer J.
"I really appreciate you working us in when you have such a busy schedule - a true professional" - Dianne R.
In-Home Pet Cuddling Service - Orlando, Florida
No boarding ... No kennels ... Just cuddling galore!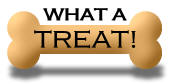 While you are away, your pet will be cuddled, fed and exercised in his or her own home.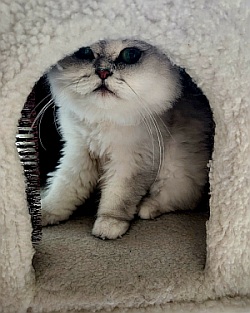 Imagine leaving town and knowing your pets and home are in the best of hands. Cuddles of College Park will visit up to 3 times a day to feed, water, walk, and love your pets. We'll also bring in your mail and newspapers, alter home lighting, and make sure everything is just as you left it.
Does your pet need cuddling while you are at work? Cuddles of College Park offers this service as well. Cuddles of College Park gives pets in-home love and care while you're away.
We work locally in College Park, but have additional service areas available. So we are never more than a bow-wow or a meow away.
Contact Cuddles of College Park whenever your pets need a sitter, even when you're just at work. Our in-home care beats kennel life any day. What a great treat for your pets, and for you!
Serving College Park, Spring Lake, Orwin Manor, Colonialtown, Park Lake/Highland, Lake Eola Heights, and limited service to Winter Park.
Why Use a Professional Pet Sitter?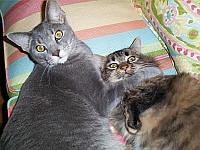 Advantages for your pet
Reduced stress – Your pet stays in its own familiar, secure home environment.
No "travel trauma"!
TLC – Most importantly, your pet receives love and personal attention while you are away.
Advantages for you
No travel trauma!
No imposition – You don't have to impose on a friend, neighbor or relative to care for your pet.
Security – Your home is made more secure by the crime deterrent services provided by most pet-sitting services.
Special Services – Pet sitters can provide additional home services while caring for your pet, such as watering plants and bringing in the mail.
Peace of mind – While you're away, you can feel confident your pet is in capable, caring hands.